Item Features
Purchase Comes with Two Gloves!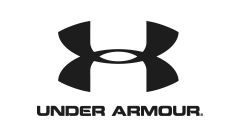 The Cool Switch golf glove features Cool Switch materials that pull the heat away from your skin. 
FEATURES
UA CoolSwitch uses an exclusive coating on the inside that pulls heat away from your skin, making you actually feel cool & able to perform longer
Soft cabretta leather delivers comfort, durability & grip
Premium Grip system gives you maximum control
Micro-perfs increase ventilation
Moisture Transport System wicks sweat away from the body
Built-in closure tab provides the perfect, customized fit
Sold as a single glove
Leather/Polyester/Elastane Imported
I am very excited to announce the launch of JustGolfStuff.ca. Our goal is to bring you quality golf merchandise, at prices never ever seen before. I hope you enjoy the new website, and we will keep doing our best to bring you the best deals around!"
How It Works
Professionally selected golf products will be posted to this website at discounted prices. Each product will be limited in both availability as well as time available at sale price.

When a new deal is launched we will announce it via email. Join our email list so you never miss out on any of the amazing golf stuff.

We stand behind our products. Every item on JustGolfStuff.ca is 100% guaranteed to be authentic and is professionally inspected.
uct